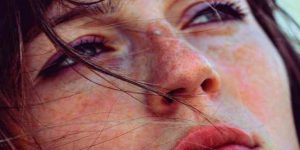 This exciting new workshop is offered by Crossroads Therapeutic Solutions:
Have you felt frustrated by a never-ending pattern of high-drama arguments with your partner?
Does your partner refuse accountability for their actions?
Do you wonder how you can possibly be to blame for everything that is wrong in the relationship?
Do you just know, deep down in the pit of your gut, that something is terribly wrong with the situation?
If you are, or have been, in a toxic relationship, you will benefit from this workshop by understanding these difficult relationships and learn ways to put a stop to this harmful relationship cycle in your life, once and for all.
In this workshop, you will learn:
The "Red Flags" That Indicate A Toxic Relationship
Signs of Gaslighting & Manipulation
How People Get "Stuck" In Toxic Relationships
Questions to Ask Yourself If You Keep Falling In Love With Controlling, Manipulative People
Trauma Bonding & The Scientific Reason People Stay
Rapid Recovery Techniques To Heal From Toxic Relationships
December 8, 2018, 9:00 am to noon.
COST: $95 investment includes:
1 Hardcover Book
2 Workbooks
All Handouts
Location: Crossroads Therapeutic Solutions, 617C Main Street E, Saskatoon
Register at (306)-665-6661 by December 3rd
Registration is limited. Register now to secure your spot!
Presented by: Joanne Brothwell, MSW, RSW, ACC